In The Moment Kit + Hemp Cosmetic Bag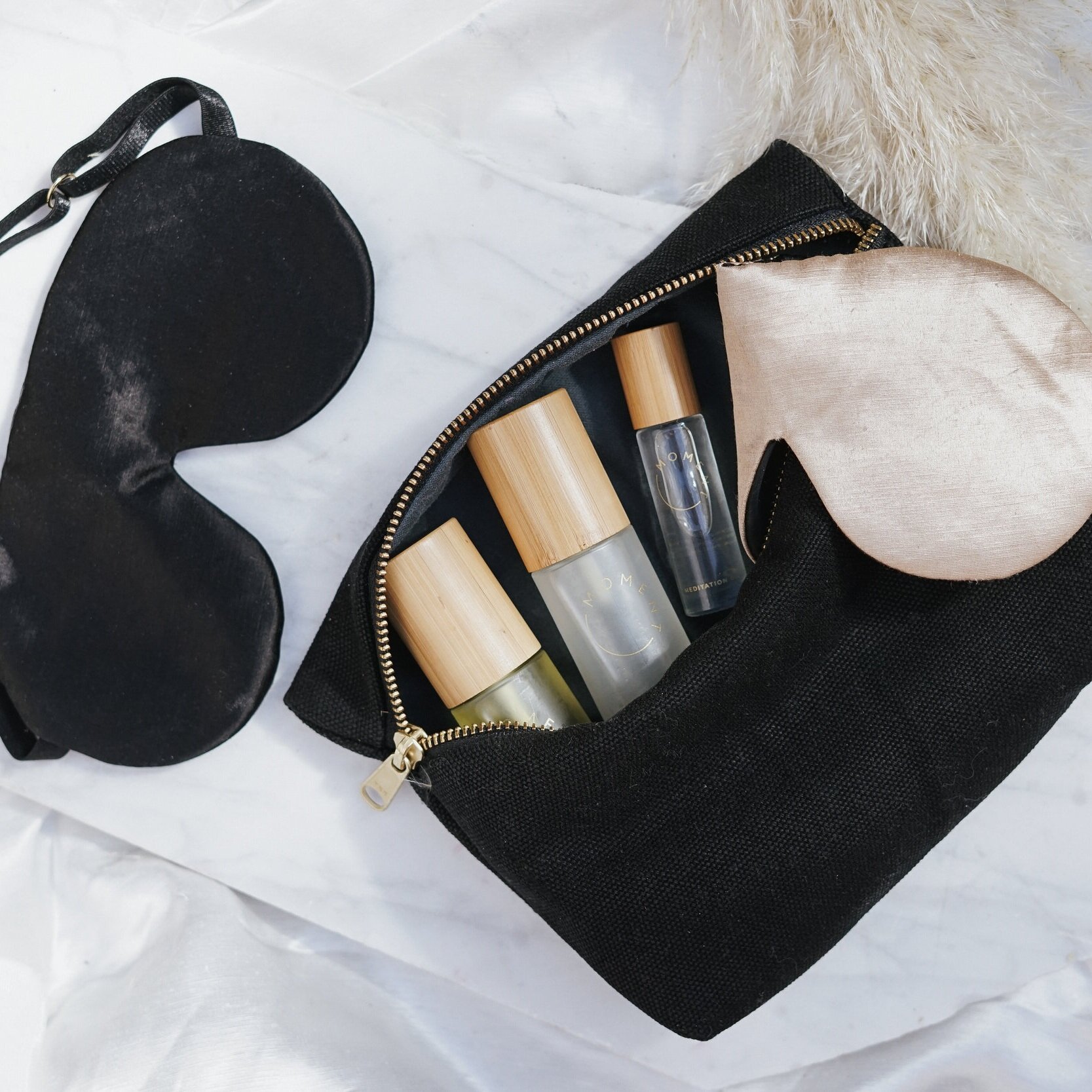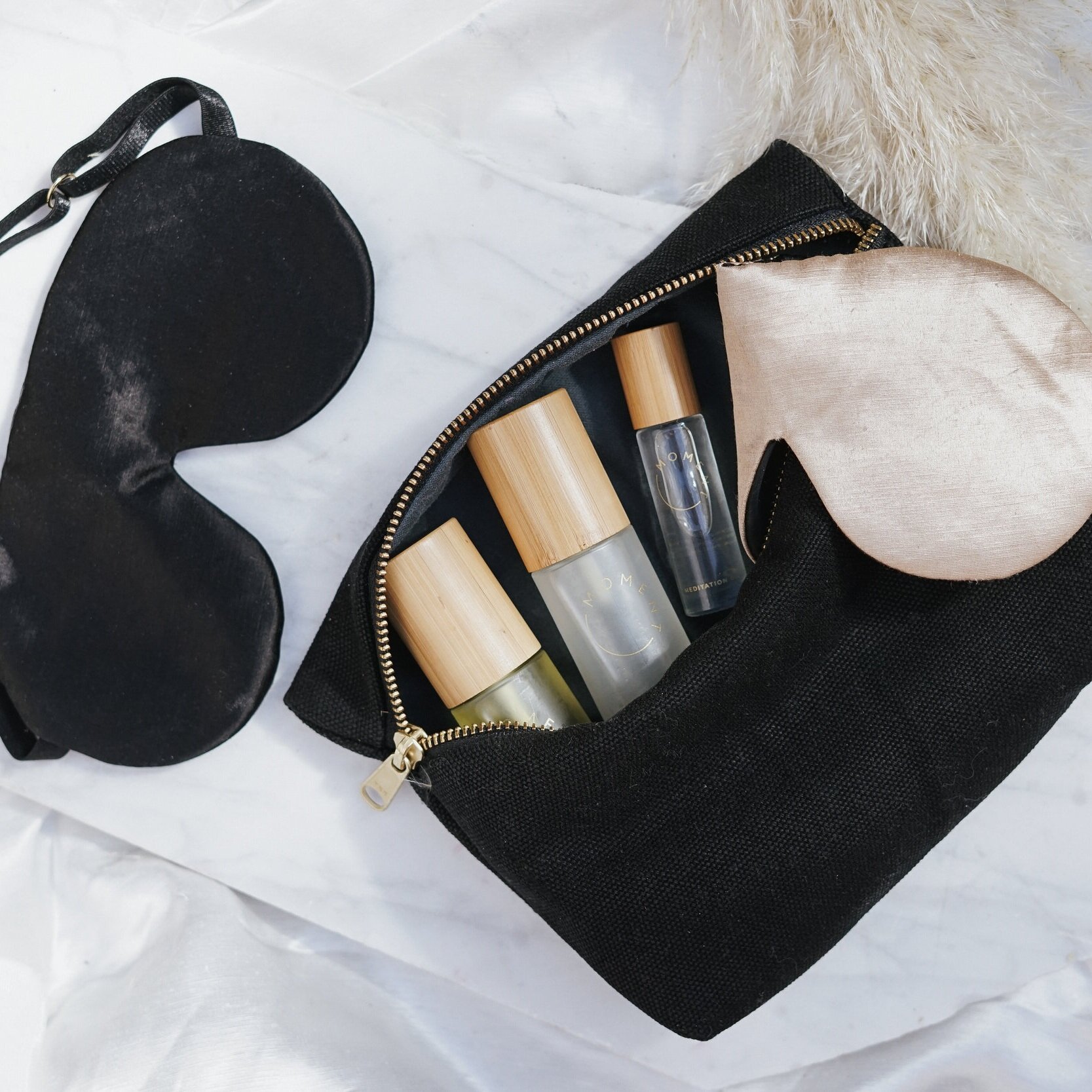 In The Moment Kit + Hemp Cosmetic Bag
A complete hemp package. All you need to take a pause and begin again.
This kit features each item from the MOMENT collection, offering you a fully holistic experience. Designed to feed your skin, soothe your senses and keep you grounded on the go. Perfect for travel and whenever you need to focus and reconnect.
We are donating 25% of purchase proceeds to the indigenous projects and communities through ANIWA to preserve and protect sacred land, culture and ancient wisdom. Find out more below!
The In the Moment Kit - Hemp Cosmetic Bag contains:
1 Meditation Oil in 10ml
1 Moon Glow Oil in 30ml
1 Sacred Space Mist in 30ml
1 Restful Warrior Eye Mask
Ships December 1st 2019
Included product ingredients:
Meditation Oil. Organic* Jojoba Oil, Sustainably Sourced Palo Santo Essential Oil, Copal Infused Jojoba Oil.
Moon Glow Oil. Grapeseed Oil, Cranberry Seed Oil, Pomegranate Seed Oil, Marula Oil, Baobab Seed Oil, Organic Pumpkin Seed Oil*, Vitamin E, Sunflower Seed Oil, Organic Jojoba Seed Oil*, Organic Borage Seed Oil*, Organic Sweet Orange Peel Oil*, Neroli Oil, Calendula Flower CO2 Extract, Refined Hemp Seed Oil, Organic Rose Otto Essential Oil*
Sacred Space Mist. Organic Distilled Floral Water*, Organic Witch Hazel*, Organic Vegetable Glycerin*, Refined Hemp Seed Oil, Blend of Essential Oils
Rest + Renew Eye Mask in either Black or Sand
Hemp Cosmetic Bag with an inner Waxed Organic Cotton Canvas
We believe in hemp as a regenerative plant that is a great solution for deforestation. Hemp provides more paper per ace than any other commercial forrest. It also absorbs more CO2 from our atmosphere than any other commercial crop.
With every kit purchased, we give 25% as a donation to ANIWA, a non profit event, produced by the BOA Foundation. ANIWA is focused on indigenous-lead projects including strategic land buy back, restoration of native ecosystems, reforestation, cultural exchange and sustainable living solutions.